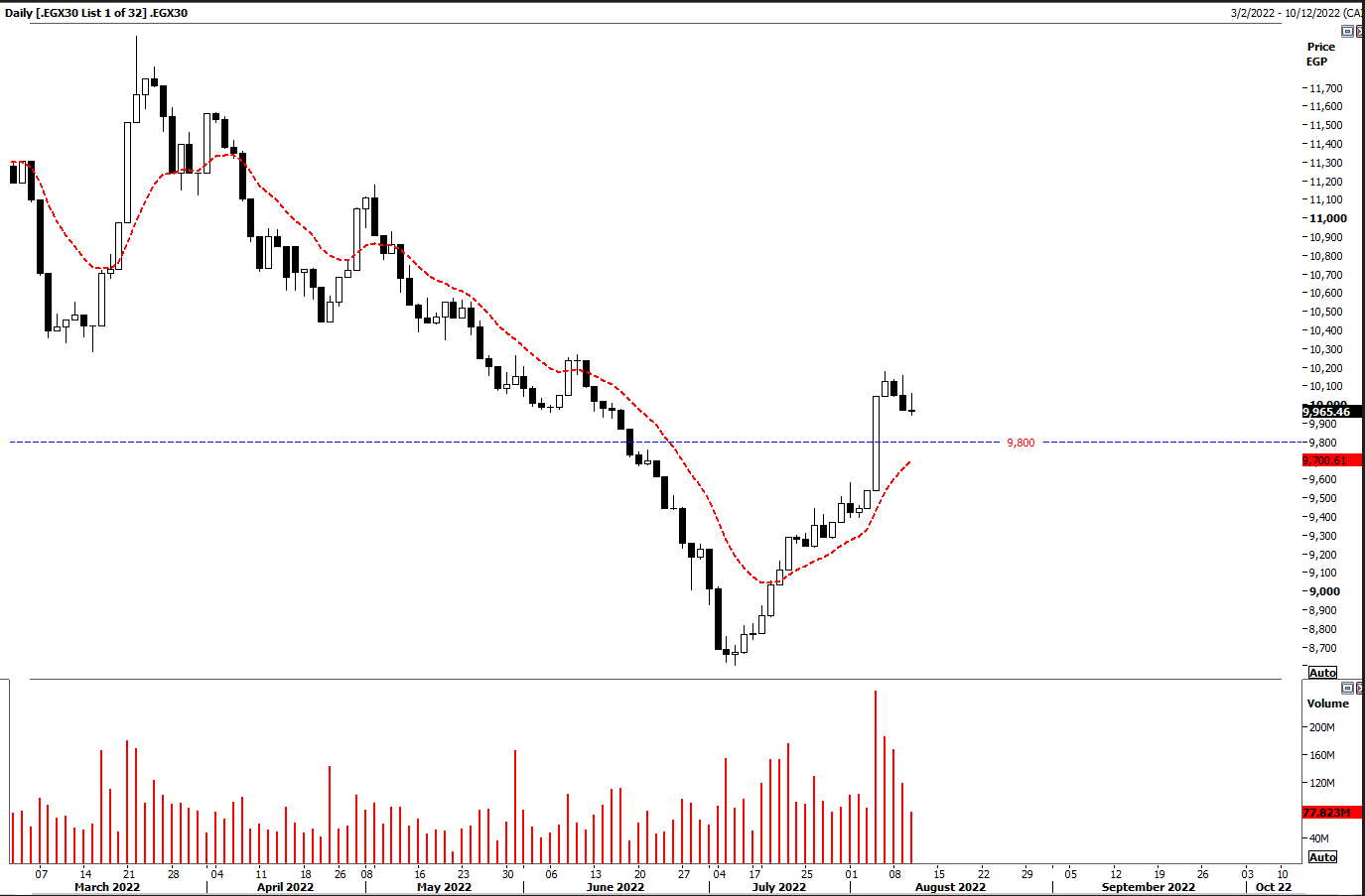 EGX30 Index (.EGX30) 9,965.46 (-0.03%)
The EGX30 Index ended Wednesday on a slight decline (-0.03%) in an almost flat session with no significant change of closure at 9,965 points.
The latter performance is perceived as some profit taking operations which is a normal correction from key resistance area lies between 10,175 - 10,300 points.
Accordingly, the focus is now concerned on the support levels at 9,800 and 9,600 points, where the buying power may hold the Index and resume the rebounding attempt.
Meanwhile, short term investors are advised to lock in profitable trades that reached target levels while monitoring new buy signal.
| Investor Type | Buy Value | Buy % | Sell Value | Sell % | Net Value |
| --- | --- | --- | --- | --- | --- |
| Investor Type | Buy Value | Buy % | Sell Value | Sell % | Net Value | Net % |
| --- | --- | --- | --- | --- | --- | --- |
| Company Name | Last | % Change | Change | Value | Volume |
| --- | --- | --- | --- | --- | --- |
| Company Name | Quantity | Value |
| --- | --- | --- |