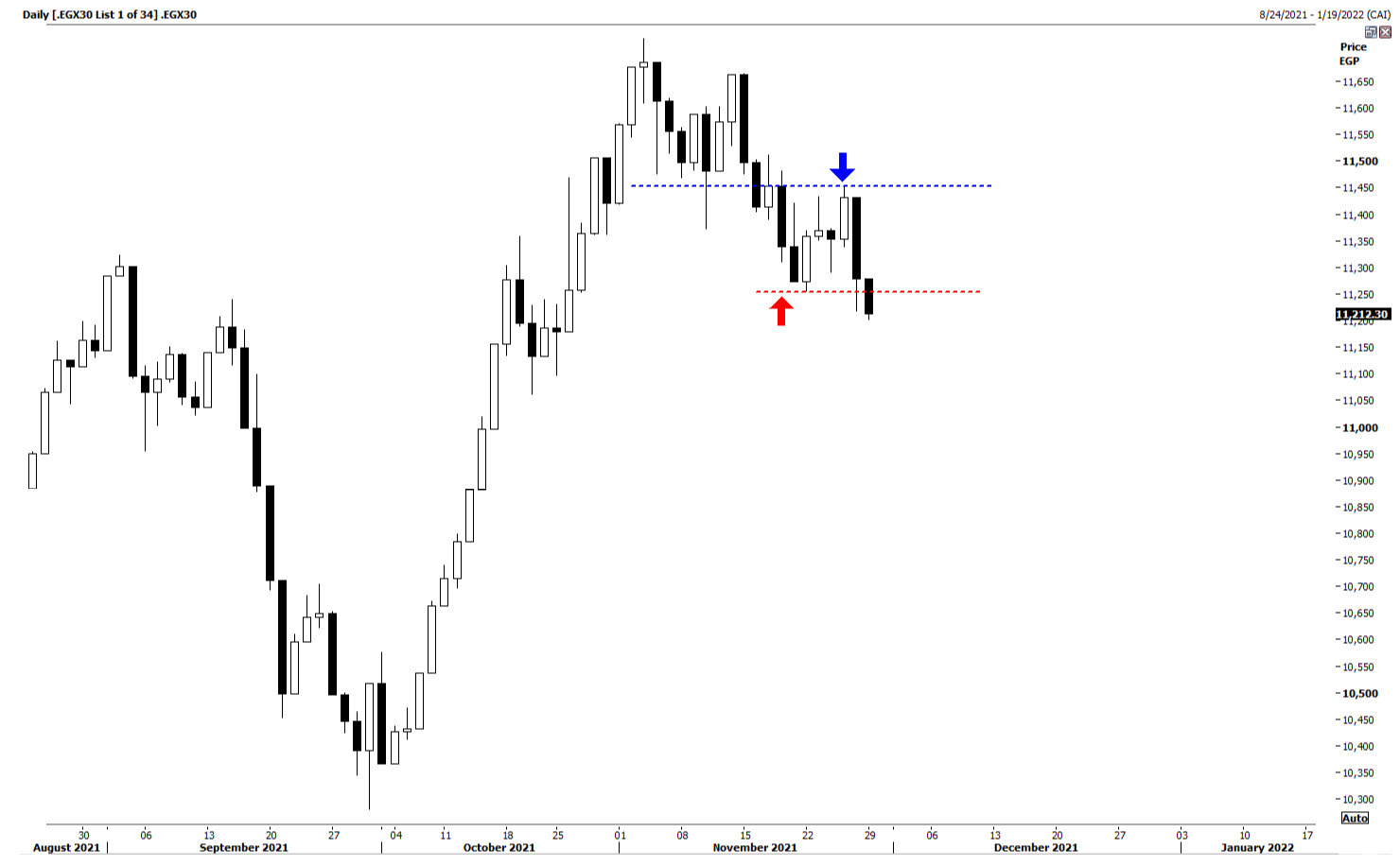 EGX30 Index (.EGX30) 11,212.30 (-0.58%)
The EGX30 Index continued to decline and closed Monday almost at the session's low 11,212 points. 
Yesterday the Index violated the previous week's low at the support level 11,250 points accompanied by average volumes (see the red dotted line).
The Index is vulnerable for more decline where the next support level lies at 11,150 followed by 11,000 points.
Meanwhile our previous point of view remains intact as long as the Index keeps trading below the latest minor peak at 11,450 points (see the blue dotted line).
Accordingly, our investors are advised to adopt a conservative discipline to control their risk, avoid margin and trail the protective stop levels for each stock separately.
| Investor Type | Buy Value | Buy % | Sell Value | Sell % | Net Value |
| --- | --- | --- | --- | --- | --- |
| Investor Type | Buy Value | Buy % | Sell Value | Sell % | Net Value | Net % |
| --- | --- | --- | --- | --- | --- | --- |
| Company Name | Last | % Change | Change | Value | Volume |
| --- | --- | --- | --- | --- | --- |
| Company Name | Quantity | Value |
| --- | --- | --- |