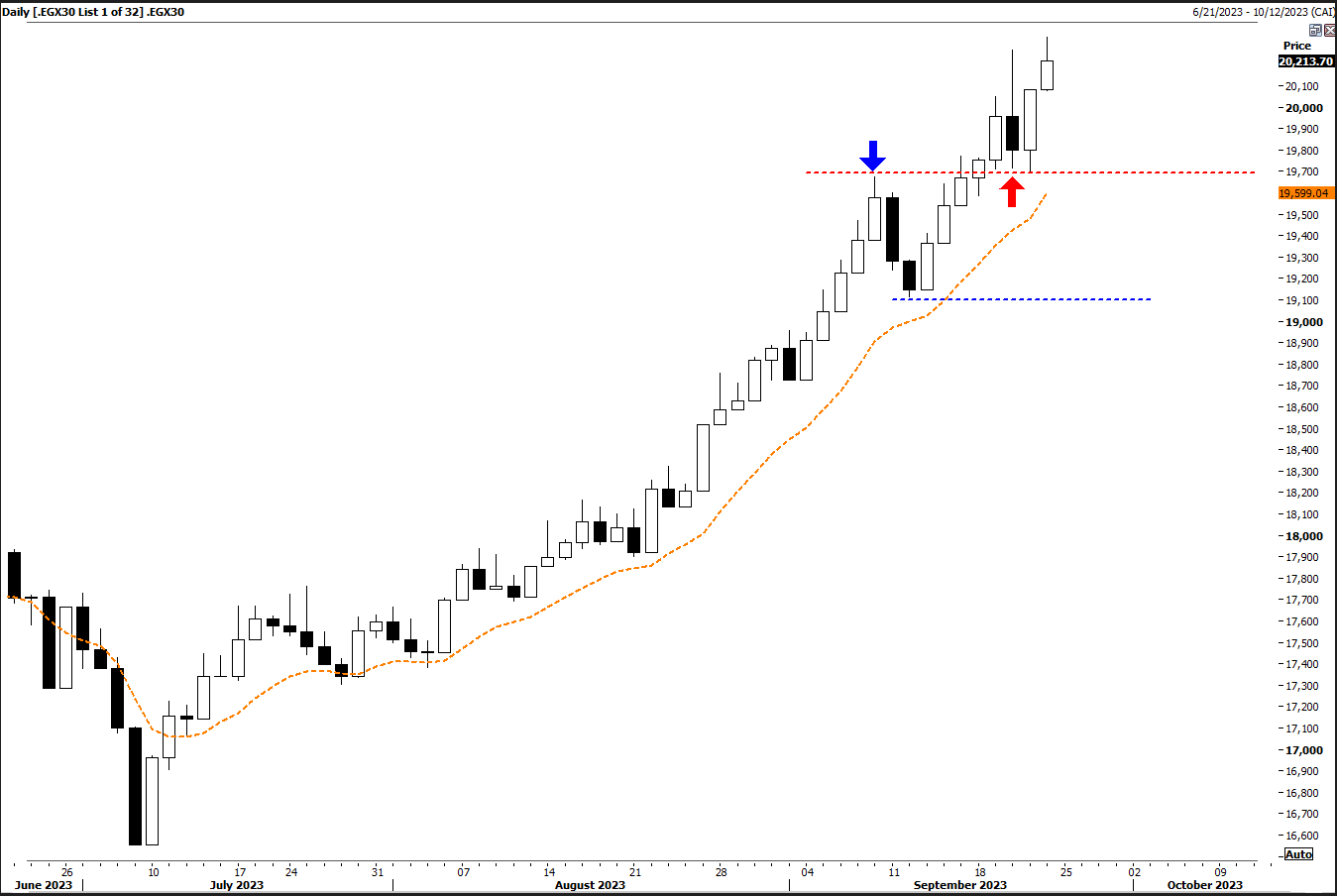 EGX30 Index (.EGX30) 20,213.70 (0.66%)
The EGX30 Index recorded a new high at 20,325 points on Sunday before witnessing some retreat and closed on a rise (0.66%) at 20,213 points.
Yesterday the Index continued to rise above the last week's high at 20,264 points, the rise came on a weak market breadth, average volumes and lower number of advancing stocks, yet it failed to break above the latter level.
The EGX70 EWI Index closed on a slight decline at 3,828 points, since there was a clear performance variation among the stocks.
In this regard, short term investors are advised to adopt more conservative discipline and adhere to the protective stop levels for each stock.
The level of 19,676 points became a significant support level and a short term protective stop.
On the other hand, a confirmed break above 20,264 points would pave the way to 20,600 and 20,800 points.
| Investor Type | Buy Value | Buy % | Sell Value | Sell % | Net Value |
| --- | --- | --- | --- | --- | --- |
| Investor Type | Buy Value | Buy % | Sell Value | Sell % | Net Value | Net % |
| --- | --- | --- | --- | --- | --- | --- |
| Company Name | Last | % Change | Change | Value | Volume |
| --- | --- | --- | --- | --- | --- |
| Company Name | Quantity | Value |
| --- | --- | --- |