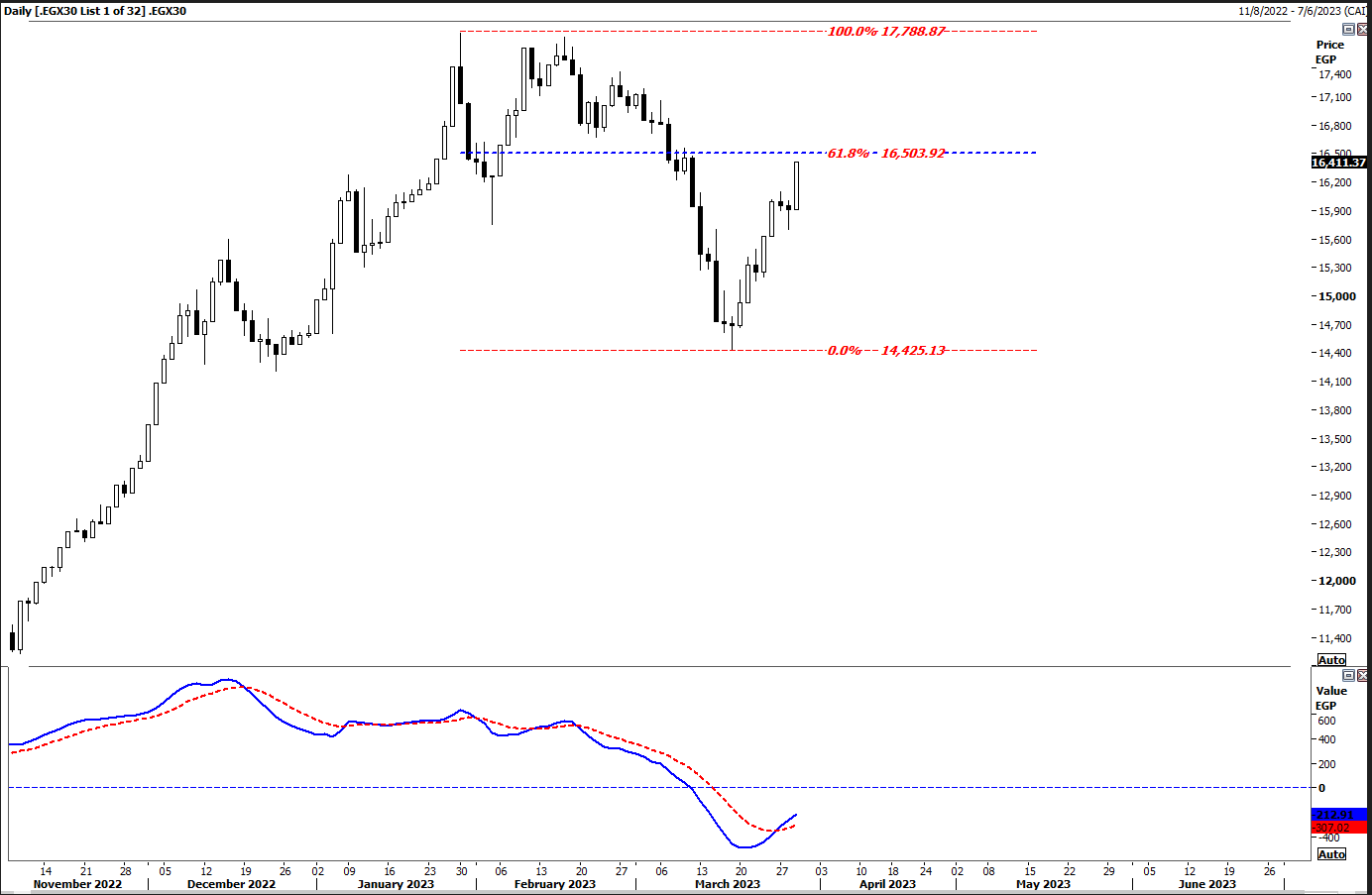 EGX30 Index (.EGX30) 16,411.37 (3.17%)
The EGX30 Index witnessed a decent rise during Wednesday's session, gained (3.17%) and closed at the session's high at 16,411 points, accompanied by high volumes.
The Index is currently targeting an important resistance level at 16,500 points, where the buying power will be examined.
However, a successful breach above the latter level, would pave the way for further advances targeting the next resistance at 17,000 points.
Meanwhile, the chance of witnessing further rebounding attempts remains high as long as the Index keeps trading above the first support level at 15,625 points.
Accordingly, short term traders are advised to keep trailing the protective stop levels for each stock below the previous session's lows to control the risk endured.
| Investor Type | Buy Value | Buy % | Sell Value | Sell % | Net Value |
| --- | --- | --- | --- | --- | --- |
| Investor Type | Buy Value | Buy % | Sell Value | Sell % | Net Value | Net % |
| --- | --- | --- | --- | --- | --- | --- |
| Company Name | Last | % Change | Change | Value | Volume |
| --- | --- | --- | --- | --- | --- |
| Company Name | Quantity | Value |
| --- | --- | --- |