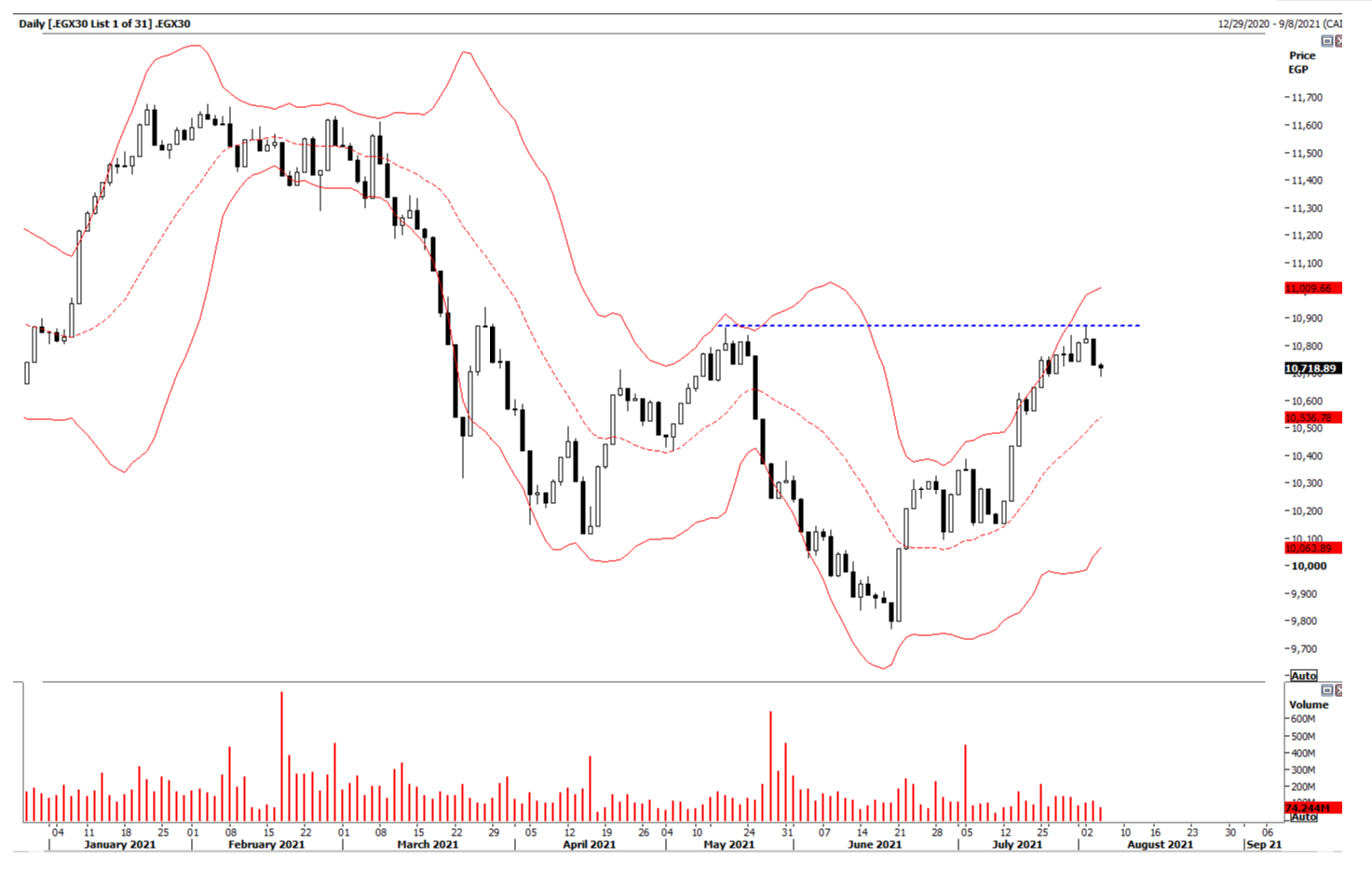 EGX30 Index (.EGX30) 10,718.89 (-0.07%)
The EGX30 Index continued to decline at the beginning of Wednesday's session, before retrieving most of its early losses and closed at a slight decline at 10,718 points.
Yesterday the Index managed to maintain above the previous week's low at the support level 10,685 points accompanied by above average volumes, while the small and mid-caps kept outperforming.
We keep our point of view that the consistency of trading above the latter support level increase the chance of resuming the rebounding attempt to retest the resistance level 10,875 points (see the blue dotted line).
In case of a successful breach above the latest peak at 10,875 this would trigger a new bullish signal.
We keep adopting conservative discipline at the current levels and advice our investors to make use of the rebound to reduce margin.
| Investor Type | Buy Value | Buy % | Sell Value | Sell % | Net Value |
| --- | --- | --- | --- | --- | --- |
| Investor Type | Buy Value | Buy % | Sell Value | Sell % | Net Value | Net % |
| --- | --- | --- | --- | --- | --- | --- |
| Company Name | Last | % Change | Change | Value | Volume |
| --- | --- | --- | --- | --- | --- |
| Company Name | Quantity | Value |
| --- | --- | --- |