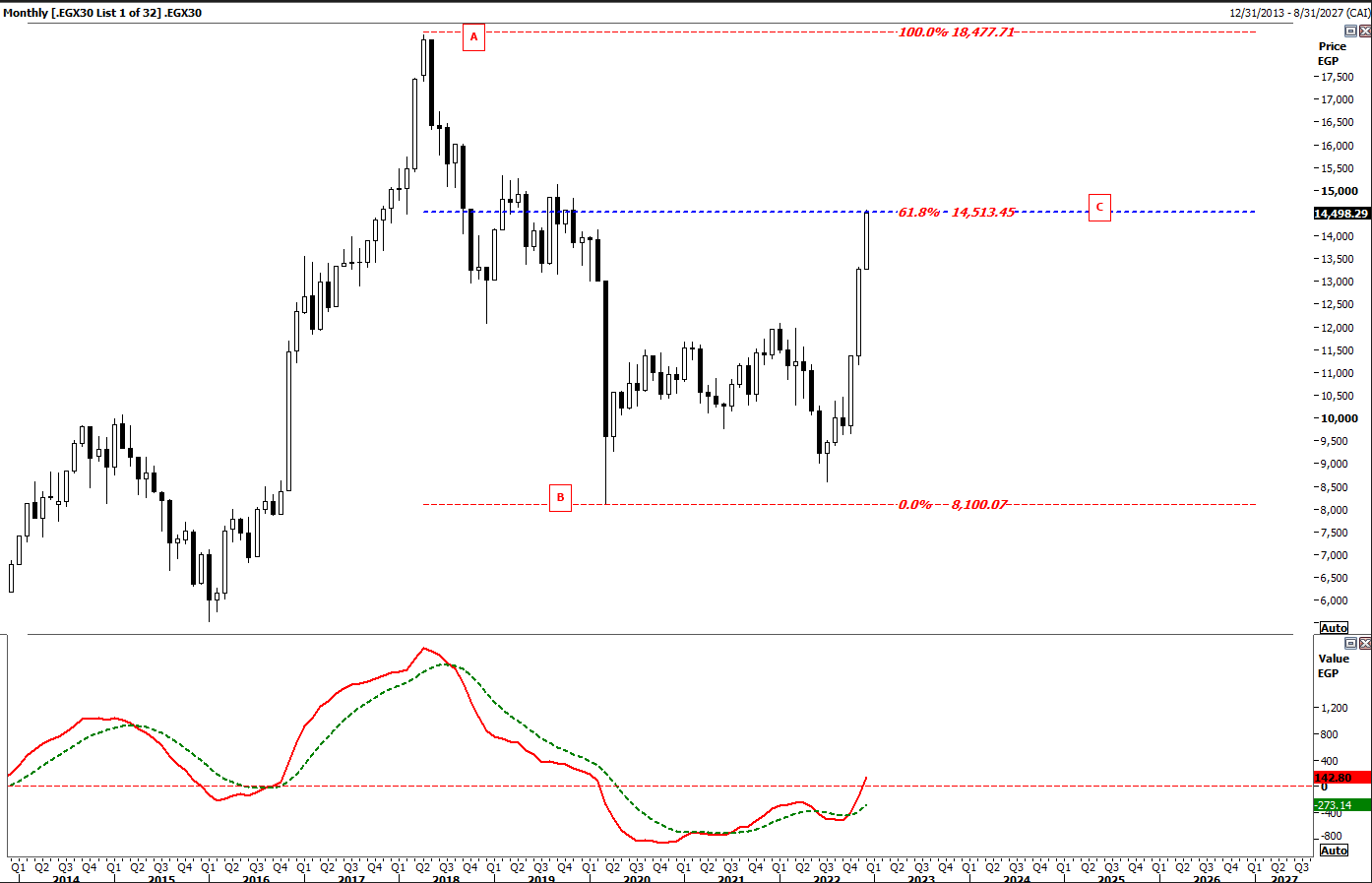 EGX30 Index (.EGX30) 14,498.29 (1.19%)
The EGX30 Index continued to rise during Tuesday's session, gained (1.19%) and closed at the session's high 14,498 points with high volumes.
Yesterday the buying power managed to hold against any profit taking attempt at the beginning of the session and pushed the Index to its highest level since November 2019, as well as all market indices closed on a rise.
Meanwhile the Index is testing a key resistance level at 14,500 points which is an important exam to the buying power, and it represents 61.8% of Fibonacci retracement (i.e., from point "B "to" C") compared with the previous downward move (i.e., from point "A" to Point "B").
Should the Index managed to breach the latter level then the way would be paved to reach 15,000 points.
On the other hand, in case of witnessing any retreat the short-term protective stop will be at the low of the last two sessions at 14,000 points.
We keep advising our investors to reduce marginal exposures and keep trailing their protective stop levels below the last session's lows to control the risk endured.
| Investor Type | Buy Value | Buy % | Sell Value | Sell % | Net Value |
| --- | --- | --- | --- | --- | --- |
| Investor Type | Buy Value | Buy % | Sell Value | Sell % | Net Value | Net % |
| --- | --- | --- | --- | --- | --- | --- |
| Company Name | Last | % Change | Change | Value | Volume |
| --- | --- | --- | --- | --- | --- |
| Company Name | Quantity | Value |
| --- | --- | --- |