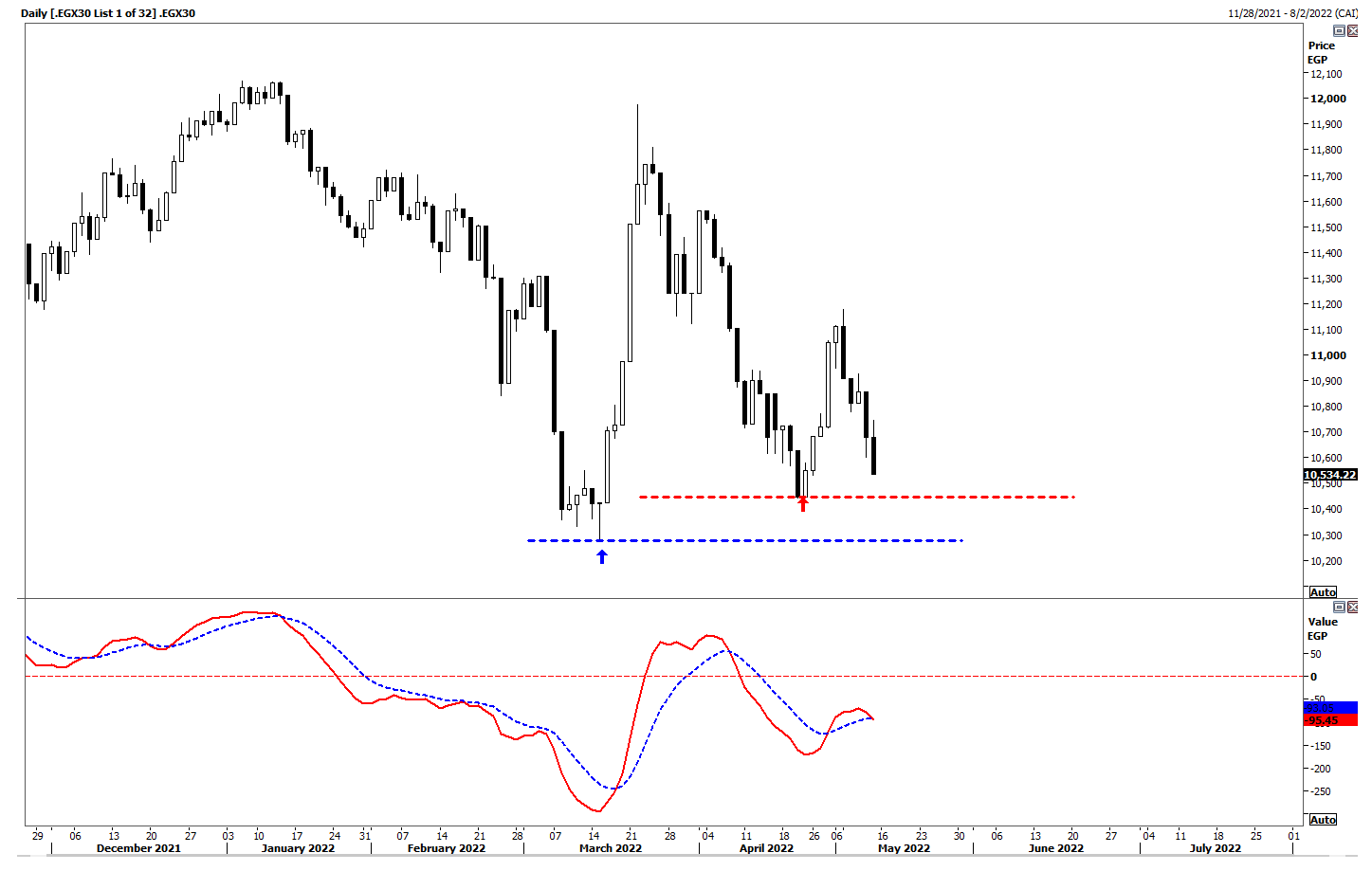 EGX30 Index (.EGX30) 10,534.22 (-1.36%)
The EGX30 Index witnessed strong decline (-1.36%) on Sunday's session and closed at the session's low 10,534 points forced by the bearish performance of most of the blue chips. 
The Index still vulnerable to witness further decline where the next support level lies at 10,440 points which is April's low (see the red dotted line). 
However, a violation of the latter level would pave the way to reach the major support level at 10,280 points, which is the lowest level in eleven months (see the blue dotted line).
According to the current bearish performance, we will keep adopting a conservative attitude and closely monitoring the market performance at the latter major support levels.
In case of witnessing any rebound, it will be seen as a chance to reduce positions until a clear buying power appears, where the first minor resistance level is 10,800 followed by the latest peak at 11,180 points.
| Investor Type | Buy Value | Buy % | Sell Value | Sell % | Net Value |
| --- | --- | --- | --- | --- | --- |
| Investor Type | Buy Value | Buy % | Sell Value | Sell % | Net Value | Net % |
| --- | --- | --- | --- | --- | --- | --- |
| Company Name | Last | % Change | Change | Value | Volume |
| --- | --- | --- | --- | --- | --- |
| Company Name | Quantity | Value |
| --- | --- | --- |